Quick contact
Royal poodle

Person to contact:
Petra Richterová
Cell phone:+420 777 333 952
E-mail: petra.best@email.cz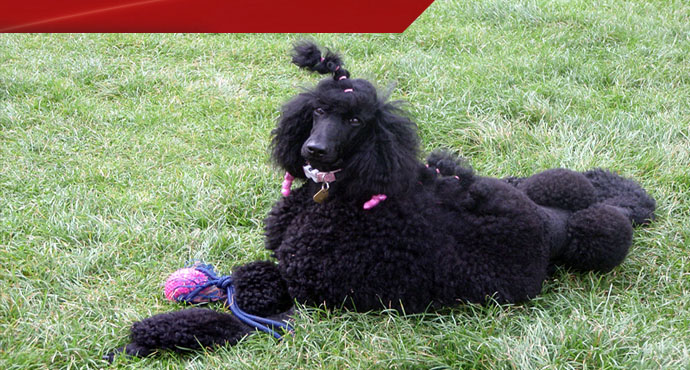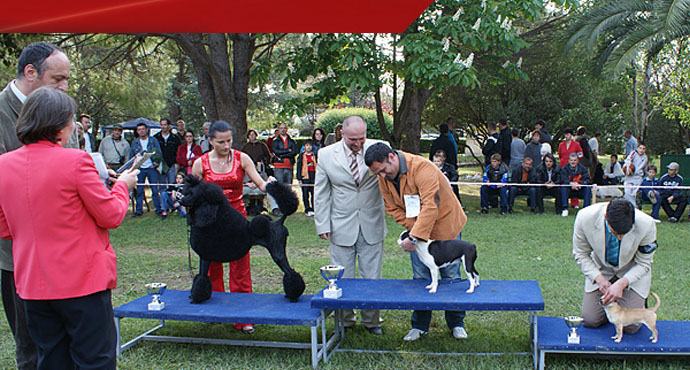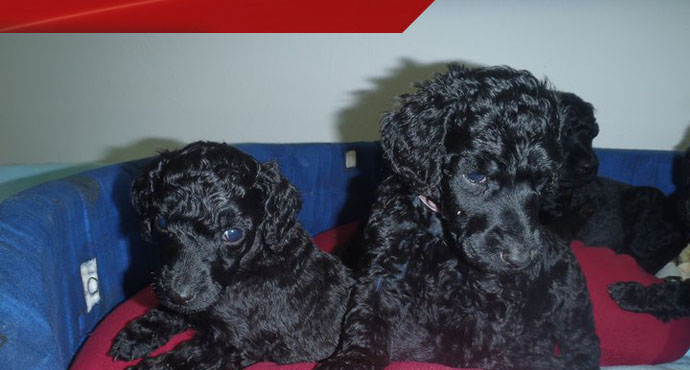 SORRY, AT THIS TIME IS IN OPERATION ONLY CZECH WEB-SITES
Breeding station BOHEMIA BEST BLACK
Welcome at the websites of Breeding station BOHEMIA BEST BLACK, FCI (reg.n.:1283/08)
Our breeding station, founded in 2008,  aims for a dog race of royal black poodle and big black poodle. Meanwhile we have got a female dog Aisha and Agáta Aisha.
Our goal is the breed of full-blooded dogs with no abnormalities. Our precedens is only BLACK COLOUR in the Gen.
We take place at exhibitions regularly: club, national, international and of course we go abroad. We usually get good results. We teach our dogs to be obedient and we play a lot of games with them. They enjoy the games because they are fast, flexible and have perfect condition.
Puppy dog selling
For more information, visit Puppy dog SELLING
Royal poodle black (standard)
The origin and a breed history
We have started dividing poodles according to their size in 20th century. The first standard poodle is believed to have originated in Germany in 1904. Big poodle is the oldest race of the breed. Primarily poodle was a gun dog of water birds. In the 19th century people started performing them in circuses and shows because of his attractive appearance and comic abilities. Poodles became the most popular pet later.
Character
Royal poodle is very active, skilful, vital and ebullient dog. They like to move, go for a walk, play with children, swim and they are also convenient for dog sports. Poodles are loyal to their masters and they are great guardians. These obedient dogs are willing to learn new things and their training proceeds quickly. Big poodle is intelligent and elegant. You will love their charm. They are friendly, joyful and they like the company of people. They are adaptive and that is why they are fine with families, children and old people. All their qualities make them to be a perfect companion.
Description of Royal poodle
Unlike many breeds, poodles can come in a variety of sizes. Royal poodle is the standard from the members of the breed. It grows from 45 cm up to 60 cm with the tolerance of +2 cm. Standard poodle has to have the same characteristic signs as poodle of miniature size. Its weight should be about 30 kg. It has got elongated, noble head with almond eyes. Their nose is evolved very well and the colour of the eyes is same as the colour of the coat. The ears are simply long, round at the ends, contiguous to the face. The neck is long and strong. They have got square shape body with short back and deep chest. They have got big and muscular shoulders. The body is covered with long curly hair, sometimes string line hair which always was cut variously. There are several hair – cuts, for example "lion" hair cut or "sheep" hair cut. Their fur is thick, stout, floppy and it still grows. It needs cutting regularly. The colour of the coat could be black, brown, silver, white, apricot or red. The tail is docked, seated high in obtuse angle with a back. It gets shorter. Royal poodle has strong, straight and muscular legs.
Breed standard
According Federation Cynologique Internationale FCI poodle belongs to the 9th class – social races a toy, section 2 – poodle.
Basic care of Royal poodle
Big poodle is obedient and adaptable. It is good companion and its breeding is not time consuming. The only thing that needs more and regular care is its fur. These dogs shed minimally. Their coat needs regular grooming, brushing and every 6-8 weeks they require a bath and a new hair cut. We recommend starting brushing their hair from longer and more haired places. Omission could cause felting. It is also demanding to control the ears. Hairs together with ear-wax can block ear canal. If you prepare your poodle for exhibition the specialist for dressing of the coat is needed. Royal poodle is the healthiest from the kinds of the breed contrary to its smaller representatives. It can live up to 18 years.